NEWS
Hot Products
Contact us
China and Pakistan build Sukhonari hydropower station together to benefit ordinary Pakistani people
Author: source: date: 2019-07-18 17:31:01
At the beginning of July, the Sukkenari Hydropower Project in Pakistan entered a small peak period of construction. More than 4,000 builders from China and Pakistan were working on the site day and night.The first hydropower projects under this project not only trained thousands of Pakistani skilled workers, but also solved one-fifth of the power gap in Pakistan after the completion of the project, benefiting the Pakistani people.
The Sukkkenari Hydropower Project started on December 31, 2016, after two and a half years of preparation and construction,It will be completed on December 31, 2022. The hydropower station will install four impact-type hydroelectric generating units with a single unit capacity of 221 MW, with a total installed capacity of 884 MW and an annual generating capacity of 3.221 billion kWh, accounting for 7.5% of Pakistan's hydropower generation.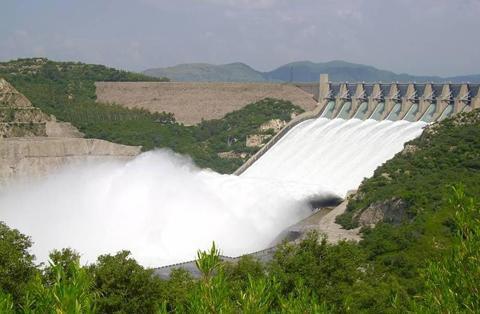 Many Pakistani employees do not known any skills of the hydropower station at the beginning of recruitment, and can only do some of the simplest physical activities.However, after training by Chinese builders, many Pakistani employees have gradually grown into skilled workers,Some also undertake management duties such as taking teams and working group leaders. Many years experiences in hydropower stations have made them grow into professionals who can be independent.
In addition to their words and deeds, Chinese leader will draw some diagrams, teach them the skills, combine the written knowledge with the work on hand, and interact in the work.
Workers feel that the team is like a family. Pakistanis and Chinese work together and get along very friendly. It's a teacher, a friend, a lot of things, teaching how to work, and teaching the learned technology to the next team. Now everyone is doing very well.
The Chinese have come to Pakistan for a long time, improving infrastructure, solving the power shortage problem, and doing many things for the Pakistani people.Pakistan suffers from a power shortage, and industry is the backbone of every country.However, most factories in Pakistan have been sluggish due to lack of electricity, or closed down. The hydropower project has a total installed capacity of 884 MW, which will bring huge amounts of electricity to Pakistan.
Finally, I hope that the friendship between China and Pakistan will last forever.
(Article from the network)